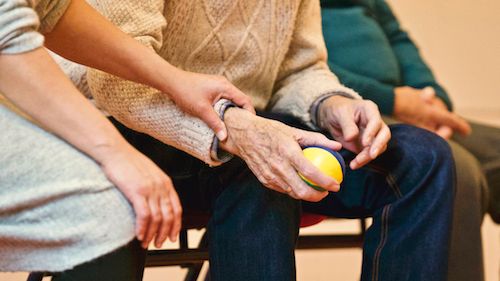 St. Joseph's Memory Support Neighborhood
St. Joseph's Retirement Community's Memory Support Neighborhood is designed to enhance the quality of life for our residents with mild to moderate confusion, memory impairment or dementia.  This specialized Neighborhood provides a full day of guided activities, meals and personal cares all in a home-like setting.  Our Memory Neighborhood residents often experience less anxiety and loneliness because of the specialized guidance and attention they receive throughout the day.
Our specialized staff guide our Memory Neighborhood residents in a variety of activities throughout the day designed to entertain and add purpose and meaning to their lives. Residents enjoy activities such as reminiscing, exercising, games, cards, baking, arts and crafts, musical entertainment and many other engaging pastimes. Some residents even like to take part in tasks such as folding towels or setting the table because these activities promote feelings of productivity and usefulness.